103 Powerful Morning Declarations to Pray for Yourself Everyday
You are what you speak. Words that come out of your mouth summarize who you are. The word from your mouth has a powerful impact on your life. This is more reason why one needs to be conscious of words that come out of his/her mouth. You need powerful morning declarations to start your day in a very good way. Remember, your utterance determines your experience.
The scripture says, a man shall be satisfied with the fruit of his lips. Whatever you say determines the outcome of your life. The best way to begin your day on the right side is to program it with prophetic morning declarations. Nothing can alter whatever you utter to the ears of God and His creatures.
Everything God makes has ears, if you speak to them, they will surely listen. God wants to do exceedingly amazing things in your life but He will not do anything apart from the declarations of your mouth. Beginning your day with powerful morning declarations is likened to giving God a license of a free operation during the day for you.
Declarations determine manifestations. What you don't declare cannot be cleared. Until you pronounce a thing, you cannot possess it. The announcement precedes possessions. If your mind can utter it, your hands can possess it. On this page, you have powerful prophetic declarations to give you a great experience in the course of the day. Do this every morning and your day will be filled with pleasant experiences.
Morning Prayers with Scriptures
Prayer is essential for us as long as we are in this world. This is the only way we can secure God's intervention on everything that gets us worried in this world. Every mortal man requires divine help to succeed and lead a life of fulfillment in this world. Prayer is powerful but it is more powerful when you pray with the knowledge of the word of God. God cannot reject the request made to Him in the light of His word.
1. Lord thank you for today and the privilege of existence among the living today. I pray as I go out today, may I find rest and consolation in your word. Increase my faith and confidence in your word. (Psalm 86: 13). Amen.
2. Lord, help me to seek you today than ever before. I asked that I shall not please my flesh both in my words, actions, movement. I receive grace to please you alone. Amen. (Psalm 63:1).
3. Lord thank you for making me see today in sound health and great peace. I pray as I begin my day, may I increase mentally, physically, financially in the name of Jesus. (3 John 2). Amen.
4. My father, as I proceed into the activities of today, I cancel every form of fear and worry. May your peace reign and rule in my heart in Jesus' name. (Phil 4:6-7).
5. Lord, for every moment of today I refuse to act like an unwise man. I ask for your wisdom to handle every situation that comes my way. (James 1:5). Amen.
6. I cancel every spirit of fear around me. I refuse to be timid no matter the surrounding situations in the name of Jesus. (2 Timothy 1:7). Amen.
7. Grant me the grace to obey your instructions, from the smallest to the largest. Teach me to walk in your ways and let your will be done in my life today. (Matthew 28:20). Amen.
8. I receive your mercy today like never before. You said you would be merciful unto those you would have mercy on and you would show compassion unto those you would show compassion. Make me a candidate of your mercy in the name of Jesus. (Lam 3:22-23). Amen.
9. As I walk into my day, may my labor not be in vain. Everything that can make my work go in vain and my labor futile is removed from my ways. (Psalm 127: 1-2). Amen.
10. Everything that happens today shall work for my good, nothing shall work against me and the counsel of the Lord in my life. (Romans 8:23). Amen.
Useful Topic: Words of prayer to sleep peacefully and healthily
Prophetic Prayers and Declarations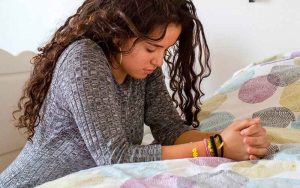 Prayer in itself is prophetic in that it allows you to verbalize your intention to God and thereby make your ways prosperous. Prophetic prayers and declarations help you commit your way to the cares of your creator who knows the end from the beginning which shows your humility before your maker and makes you take charge of every detail of the day.
11. I decree as I begin today that I'm working in power, favor, blessings, greatness. Blessings from the east, west, north, and south are mine because I'm the Child of the Almighty God. Amen.
12. I decree today that nothing would be hard for me to do, I receive grace to work with ease. I have all that I need supernaturally.
13. The Lord is my Shepherd and I shall not want any good thing today. I shall have all that I'm going to need. I receive provisions and blessings in abundance in the name of Jesus.
14. I refuse to be a victim of circumstances. Evil would not locate me. All plans the enemies have had concerning me shall be futile in the name of the Lord Jesus. Amen.
15. I receive the spirit of excellence to outdo my equals. I receive grace to do the right thing at the right time. I reject every spirit of time wastage in the name of Lord Jesus. Amen.
16. I'm blessed, my family is blessed, and all that I lay my hand upon is blessed. Everyone around me is blessed and everything that I am involved in is heavily blessed. Amen.
17. I refuse to be a waster of time, resources, and knowledge. I multiply everything I come in contact with, nothing shall remain stagnant in my life in the name of Jesus. Amen.
18. Nations would come to my rising, kings would come to see my light. I'm a light that shines that darkness can't comprehend.
19. I'm a change maker, I'm a person with a difference. I'm of good influence. Every good thing is attracted to me anywhere I find myself in the name of Jesus.
20. I'm highly favored by the Lord, I'm richly blessed making progress all of my days on earth. I'm moving forward riding on the glory of my heavenly Father. Amen.
Personal Prophetic Declarations
The Holy Scriptures say that 'death and life are in the power of the tongue'. Most times what life throws at us makes us feel unworthy, have low self-esteem and get depressed. With these personal prophetic declarations, you can obtain your heritage in life and have awesome experiences as you journey through life.
21. I declare that I'm great, big, wealthy, and significant in my generation because God lives in me.
22. I refuse to be intimidated by the situation of life, I take charge of every situation surrounding my life because I'm born of God.
23. I'm havoc to the devil, a son/daughter to the highest, a game changer to my world and my entire generation.
24. I'm a blessed child, I bring joy to my family and my entire world. I'm unstoppable, indefatigable, and indomitable in the name of the Lord. Amen.
25. I'm not a liability, I'm an asset. I refuse to be managed by man because I'm a god to my world representing the most-high God.
26. Life cannot push me around as wind pushes off the chaff. I'm stable, firm, and fixed in the path of success and outstanding accomplishment in the name of the Lord Jesus. Amen.
27. I'm a good being created by God, everyone who finds me finds something good and obtains favor from God.
28. Everything is working for my good, nothing is working against the plan of God for my life. Everyone around me is working for my good. I refuse to be intimidated by issues of life.
29. I'm a son of God, I'm led by the spirit of God, not emotions or situations. I'm in full control of circumstances around my life converting them to my good in the name of Jesus.
30. I'm not an ordinary person, a mediocre, a victim of life. I'm a pacesetter. My family is super blessed to have me.
31. The anointing of the living God is upon me, I can do the impossible, conquer the indomitable, and reign abundantly over my oppressors. No matter what I face, I'm an overcomer. I refuse to be a victim.
Prophetic Declaration of Blessing and Favor
Every blessing and favor you are looking for needs a vehicle that will bring them to you. This vehicle is in your mouth. When you speak prophetically, you are creating a vehicle that will convey your blessings to you. Make these powerful prophetic declarations and watch things blossom in your life.
32. I will never perish in lack, poverty is not my lot. I'm a lender to nations not a borrower from nations. My finances are blessed and blossoming every day of my life.
33. All of God's creations are working hands in hands with me to favor me as I move today. I obtain favor in the sight of everyone who sets their eyes on me. Amen.
34. I break free from every form of poverty or lack. The riches I have are not only of this world but also the riches of heaven.
35. I possess the riches of the Gentiles, they shall all come to my light. I'm a light that can not be hidden. Nations of the earth shall all come to my rising.
36. I pronounce every door closed against my lifting opened now. Every path that leads to my greatness shall be lightened up now in the name of Jesus.
37. I decree that my inner man be exposed to the light of life. I have relevant light, insights, concepts, ideas, and inspiration concerning every area of my life. I refuse to be among the poor and ignorant of the land in the name of Jesus.
38. Every power of limitation against me is broken by the blood of Jesus. I refuse to be held back and tied down in the name of Jesus.
39. Every form of lack or poverty is canceled in my life by the blood of Jesus Christ. I obtain deliverance from every yoke that might have kept me bound. Amen.
40. Christ was made poor so that through His poverty I can be made rich. I stand on that agreement and I refuse to be hungry or starved in the name of Jesus.
41. I'm getting better, richer, and wiser in my finances. I refuse to be stagnant financially, spiritually, academically, morally, in other areas of my life. Amen.
Commanding Your Morning Declarations with Scriptures
You never know what's in stock for you for the day until you issue a specific command unto it. The power of the prophetic allows you to command your morning to go a certain way and you will get what is declared. The power is in your mouth, use it every day.
42. But the path of the righteous is as the dawning light, That shineth more and more unto the perfect day. (Proverbs 4:18).
43. For his anger is but for a moment; His favor is for a life-time: Weeping may tarry for the night, But joy cometh in the morning. (Psalms 30:5).
44. Cause me to hear thy lovingkindness in the morning; For in thee do I trust: Cause me to know the way wherein I should walk; For I lift my soul unto thee. (Psalms 143:8).
45. God is our refuge and strength, A very present help in trouble. (Psalms 46:1).
46. "But thou, O LORD, art a shield for me; my glory, and the lifter up of mine head" (Psalms 3:3).
47. And the peace of God which passeth all understanding shall guard your hearts and your thoughts in Christ Jesus. (Philippians 4:7)
48. Yea, none that wait for thee shall be put to shame: They shall be put to shame that deals treacherously without cause. (Psalms 25:3).
49. No weapon that is formed against thee shall prosper, and every tongue that shall rise against thee in judgment thou shalt condemn. This is the heritage of the servants of Jehovah, and their righteousness which is of me, saith Jehovah. (Isaiah 54:17)
50. "Turn us again, O God, and cause thy face to shine; and we shall be saved. Turn us again, O God of hosts, and cause thy face to shine; and we shall be saved. Turn us again, O LORD God of hosts, cause thy face to shine; and we shall be saved" (Psalms 80:3,7 and 19).
51. "The LORD is my light and my salvation; whom shall I fear? the LORD is the strength of my life; of whom shall I be afraid?" ( Psalms 27:1).
52. "Teach me thy way, O LORD, and lead me in a plain path, because of mine enemies" ( Psalms 27:11).
53. "Teach me thy way, O LORD; I will walk in thy truth: unite my heart to fear thy name" (Psalms 86:11).
Powerful Morning Prayer Points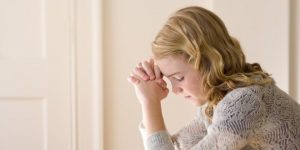 Prayer is a way of communicating with God about everything, nothing is too small to be prayed about. If you can pray about everything, you can get God to aid you in everything. Protection and assurance of peace are guaranteed when you pray.
54. This is the day the Lord has made and I would rejoice and be glad in it. Happy shall I be today and it shall be well with me and my household in the name of Jesus.
55. As I enter this day, I receive grace to walk in the spirit and not the flesh. I receive the spirit of discernment, discerning all works of the devil and making the right decisions in the name of Jesus.
56. I shall not die today but live to declare the works and glory of God in the land of the living. I cancel every form of accident, bad news, bad association in the name of Jesus.
57. In all my endeavors, I shall be the head and not the tail. I shall be above and not beneath. I receive grace for speed, I'm greater than my contemporaries.
58. All that belongs to me today, come to me by the blood of Jesus. I refuse to lack, I refuse to be stranded, I refuse to be weak in the name of Jesus.
59. As I enter today, no evil shall befall me or any member of my household. I shall not be a victim of circumstances in Jesus' name.
60. Every arrow sent against me should return to those who marshaled them in the name of Jesus. He who lives in me is greater than who lives in the world so I dominate my world by divine power.
61. I cancel every form of manipulation of the evil one over me. They shall not prevail over me in the name of Jesus. I receive wisdom to handle every circumstance that comes my way. Amen.
62. I'm blessed as I go out and as I come in today in Jesus' name. All of my helpers locate me now with speed in the name of Jesus.
63. I cancel every covenant which is against the blood of Jesus that I come in contact with today. Let the blood of Jesus speak better things for me. Amen.
Morning Declaration to Bless your Day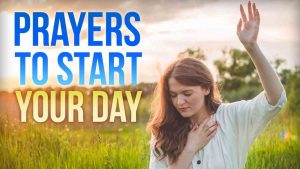 What does one hear these days? The news and happening around us mostly bring fear, anxiety, and sorrow. The solution to all of this is listening to the words that are of good reports for our mental sanity. Speak these positive words to yourself today and have a great experience!
64. I'm a significant being, I'm of positive influence to my world, and what I will do today will influence my world positively. I refuse to be a commoner, I'm royalty, I refuse to be unwise in the name of Jesus.
65. Everything that happens to me presently and for the past is for good. Everything is working around for my good, favor, blessing. I'm a victor all the days of my life.
66. I will positively impact everyone around me today. I'm not a pest but a blessing to my generation.
67. All the riches in this world are at my beck and call. I'm not poor, I possess the riches of the Gentiles, I will lend to nations and not borrow.
68. I'm victorious. I fight and overcome my enemy at the gate. I triumph over every problem that I may encounter today. Amen.
69. I walk in supernatural strength, the joy of the Lord is indeed my strength. I cancel every thought that can bring sorrow and depression.
70. I'm a solution giver, I bring solutions to every problem surrounding my world. Gentiles are coming to my light and the brightness of my shinning.
71. I walk by grace, I walk by faith to see the greatness of God feature in my future. I'm not mediocre, I'm not moved by situations surrounding me.
72. I live forever. Today is the best day for me, I shall not have a better yesterday. Anything that happens today allows God's purpose over my life to be fulfilled.
73. The work of my hand is blessed. I receive new ideas, inspirations for a better me today. This day marks a better me, a new beginning.
Prophetic Declarations for Today
Each day comes with a word for every one of us but we all have to be conscious about it and be intentional about making prophetic declarations for a particular day we are privileged to see. It would cause a lot of blessing as turn a lot of things around for one.
74. As I enter into a new day, a new beginning, a new me. The results of mistakes of the past have no effect on me. Today's success shall supersede all the labors of past days and years.
75. The days of difficulty are over for me. I won't struggle to acquire good things today. I work in greatness, power, and favor of God.
76. Every door of favor closed to others is opened to me. I'm a different version and different breed from others. I'm unstoppable in the name of Jesus.
77. I decree every barrier preventing my life and family from entering into our promised land broken down in the name of Jesus.
78. I shall not lack today because Jesus is my source financially, spiritually, morally. Amen.
79. The sickness of the Egyptians does not affect me today and all the days of my life. No diseases shall befall me or my family in the name of Jesus.
80. Every weapon fashioned against me shall not prosper in my life. Every gift of the wicked perishes in the name of Jesus.
81. The houses I did not build, the vine I did not plant, the thing I did not labor for shall come to me by favor in the name of Jesus.
82. From now on, all my enemies turn to my friends in Jesus' name. May all their evils work for my good.
83. Everything in nature works for my good. Everything God has created works for me and supports me until I'm very great and successful in the name of Jesus. Amen.
Daily Declarations
It is very important not only to speak to one's life but to speak powerful morning declarations to your life and your loved ones.
84. I shall do exceedingly above my equal today, I shall not be found down or depressed, the hand of the living God shall uplift me from now on in the name of Jesus.
85. I'm appreciated everywhere I'm found. I'm not a child of sorrow but a joy bringer to this generation and the generation to come.
86. I declare my path is blessed by the Almighty, it shines brightly and brightly until I'm perfected in every way.
87. My ways are ordered by the Lord, I will not miss the direction God wants me to take this day and the days to come. Amen.
88. My storehouses are blessed. Everything representing wasters around my life is wasted in the name of Jesus.
89. Kings shall come to the brightness of my glory. My path is a shining light shining brighter and brighter until the perfect day.
90. I shall not be limited in my mind about what God would do for me today. He shall do wonderful works in my life that the end of the earth shall not forget. Amen.
91. I would eat in plenty. I would not go hungry today and for the rest of my life. I receive help from above and I become a helper to my world. Amen.
92. I'm holy, I'm righteous, I'm upright. I refuse to work against the purpose of God in my life.
93. The power of God is functional in my life empowering me to do beyond the ability of man, I'm working in every form of miracles, signs, and wonders in the name of Jesus. Amen.
Powerful Declarations for Breakthrough
For every decision, one would make there would always be opposition or barrier to one's success. These are the reasons one needs powerful declarations for a breakthrough to overcome every huddle set against one in the ways. Start your day with these powerful morning declarations and your breakthrough shall be assured!
94. Lord, I thank you for providing the opportunities for me. I decree over my life that there shall be the performance of your word in my life in the name of Jesus.
95. Every waster is disallowed in my finances. The siege is over in my life, businesses, and family in the name of Jesus.
96. I decree help is coming from all over the world, from people I know and those I do not know in the name of Jesus.
97. My coast is enlarged by favor of God activated upon my life. No limit, no boundary against me in the name of Jesus. Amen.
98. I decree everything that the locust, cankerworms have eaten up in my life be restored in the name of Jesus.
99. Every principality, powers working against my finances are destroyed by the blood of Jesus. Every stronghold against my finances is pulled down in the name of Jesus.
100. Jehovah Nissi, my provider, I ask that you provide everything I would need to acquire success brought to me in the name of Jesus.
101. I bring to life my success, my breakthrough, and all my desires today. Amen.
102. Every good thing God has started to do in my life would be completed with speed. No power of hell would stop it in the name of Jesus.
103. I obtain the strength to do all I need to do to reach my goal. I receive grace and guidance on all my plans in the name of Jesus. Amen.
What a powerful morning declaration! I'm certain you have done this in faith and without doubt, your results are guaranteed. Give thanks to God and share your testimony with me.